Dairy company Stavropolskiy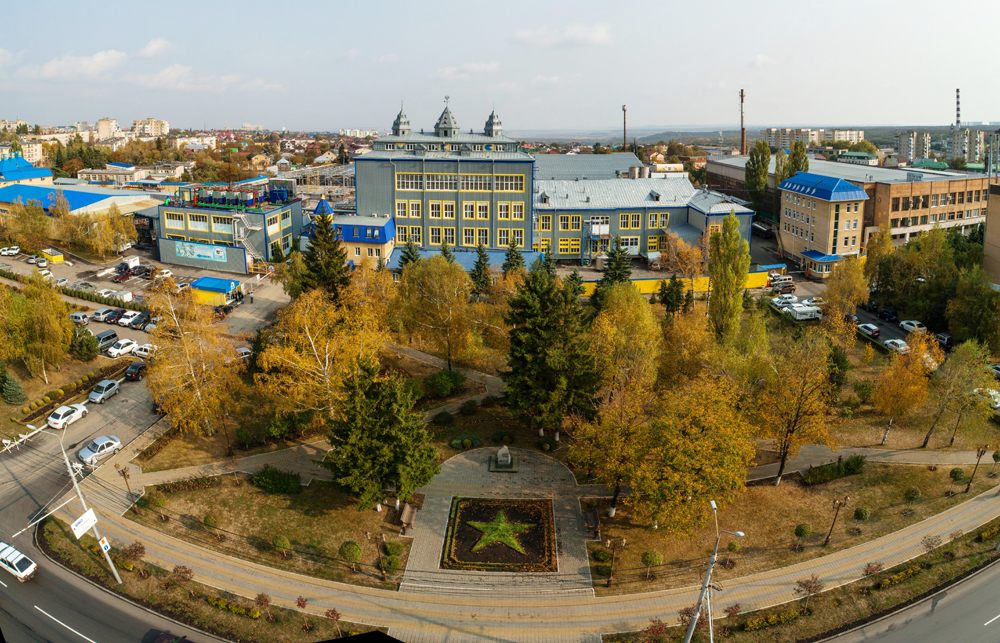 "Dairy company Stavropolskiy" (AO "Molochny kombinat Stavropolskiy") is one of the largest dairy enterprises in southern Russia. It was founded in 1928. Since that time the company has been producing quality and honest dairy products.
At the present time our company is able to process 400 000 liters of milk per day. Milk for processing comes from best dairy farms of Stavropol region. The product range includes more than 500 types of products.
The enterprise manufactures the wide range of Russian traditional dairy products such as drinking milk, drinking cream, kefir, ryazhenka, yoghurt, curd (tvorog), sour cream, butter, cheeses etc.
Important activity area of our company is producing of innovative functional food products. Most of them are developed in cooperation with leading scientists of food industry.
Today "Dairy company Stavropolskiy" manufactures a large variety of bio youghurts, bio kefir, bio sour cream, sour cream butter, fruit desserts with pectin (prebiotic), milk with lactulose. Also our company has started producing of unique for Russian market products such as low lactose milk, low lactose cream, low lactose ice-cream, low lactose sweetened condensed milk, bio ice-cream.
Further there is a range of low fat products for sportsmen and people keeping to a diet.
One more important company activity area is manufacturing of cheeses. Many of them are new for the Russian market for example "Cheddar", "Russian Parmesan", "Russian Ricotta", "Russian Mozzarella", "Russian Philadelphia", "Russian Pecorino".
"Dairy company Stavropolskiy" is the first and only producer of lactose in Russia. 
"Dairy company Stavropolskiy" is one of the leading ice-cream factories in southern Russia. It produces almost 50 types of ice-cream and ice-desserts using fresh liquid milk.
Our company has its own bakery which makes more than 300 types of bread and pastry.
Besides the enterprise manufactures products without milk like juices, fruit jellies,  fruit starch drinks and chocolate.
Products of our company achieve a strong position in the market of Stavropol region and neighboring regions. Additionally some types of products are presented in stores in Moscow and other big cities of Russia, Israel and United Arab Emirates.
"Dairy company Stavropolskiy" always offers a rich range of high quality products at affordable prices.