Our
products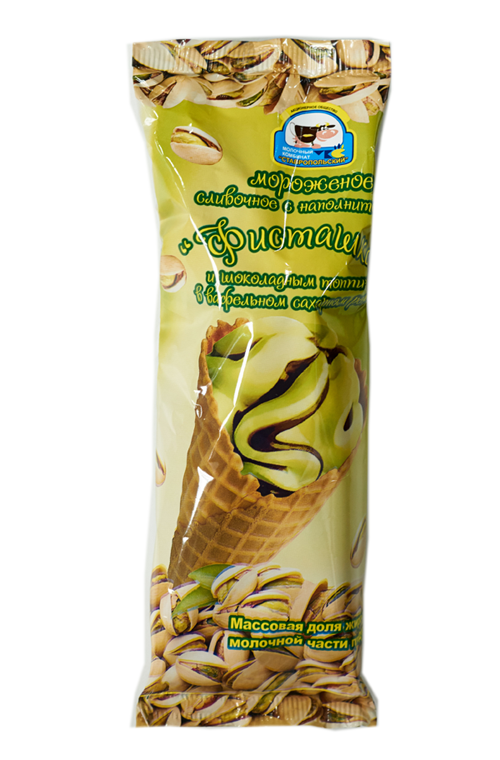 Ice-cream with pistachio filler and chocolate topping in waffle cone
GOST 31457-2012
Ingredients: skim milk, butter, sugar, waffle cone, filler "Pistachio", chocolate topping, chocolate glaze "Stavropolskaya", skim milk powder, stabilizers (wheaten flour, mono – diglycerides, guar gum, carboxylmethylcellulose, carageenan), colourants safflower essence and brilliant blue FCF, flavouring agent "Pistachio", vanillin.
Nutritional value (per 100 g): fat 8,5 g, protein 4,5 g, carbohydrates 37,3 g of which sugar 22,5 g.
Energy value– 244 kcal/1022 kJ.
Shelf life – 6 months at a temperature of - 18 °С.
Weight – 120 g.
Number of items in packaging unit – 20.