Our
products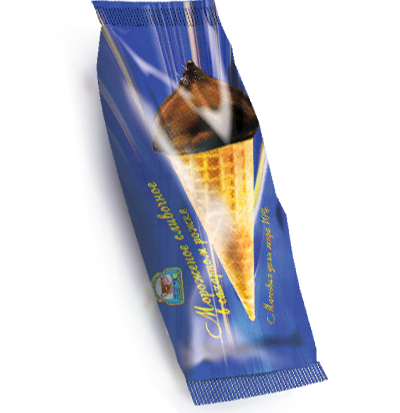 Caramel glazed ice-cream with liqueur aroma in waffle cone
GOST R 31457-2012
Ingredients: skim milk, sugar, cream, waffle cone, caramel glaze, milk powder, stabilizers (wheaten flour, Cremodan®), flavouring agent "liqueur", vanillin, colourant (B-Carotene).
Nutritional value (per 100 g): fat 15,4 g, protein 4,5 g, carbohydrates 33,2 g of which sugar 19,2 g.
Energy value– 290 kcal/1210 kJ.
Shelf life – 6 months at a temperature of - 18 °С.
Weight – 60 g.
Number of items in packaging unit – 24.