Our
products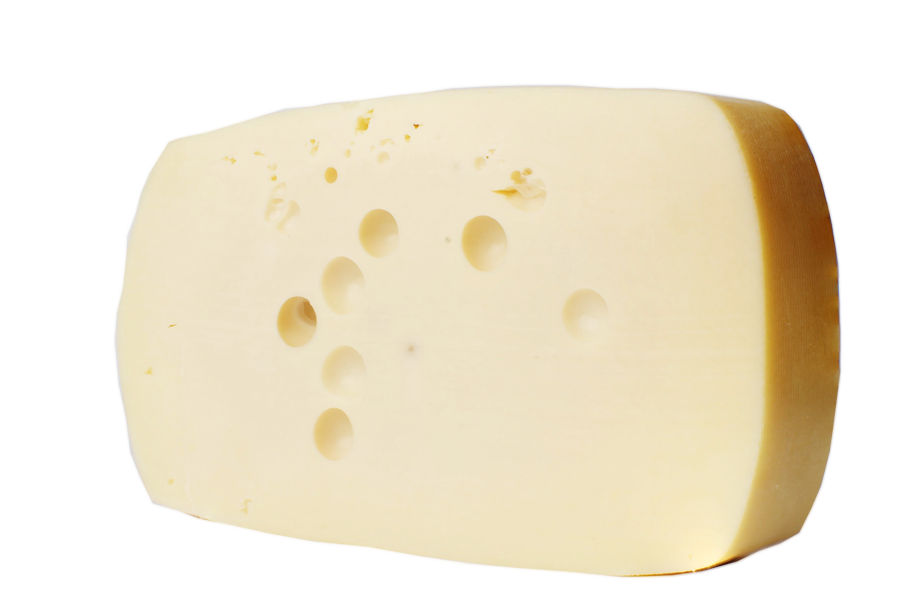 Sovetski, blocks
GOST 52972-2008
Ingredients: pasteurized cow milk, salt, starter culters, propionic acid bacteria, milk-clotting enzyme of animal origin, calcium chloride.
Nutritional value (per 100 g): fat 32,2 g, protein 25,3 g.
Energy value – 400 kcal/1674,7 kJ.
Fat in dry matter —50 %.
Shelf life – 30 days at a temperature of 0–6 °С and relative humidity 80–85 %.

This cheese has sweetish piquant taste, light yellow colour and waxen texture with round and oval holes.
Russian cheese makers have been producing Sovetski cheese more than 80 years. The technology of this cheese was created by Soviet scientists headed by Dmitriy Granikov in Altay region. In fact, Sovetski cheese is an alternative of Swiss cheese. It has the same taste and characteristic properties but the technology of Sovetski cheese is easier than technology of Swiss cheese. Sovetski cheese is made from cow milk and ripens 3–4 months.
This cheese can be a good choice for a recherché cheese platter and a delicious ingredient for appetizers and hot dishes including fondue.