Our
products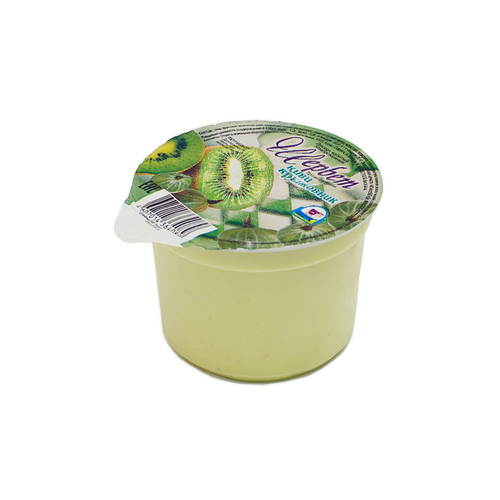 Sherbet with kiwi fruit and gooseberry in plastic cup
GOST 55626-2013
Ingredients: sugar, fruit filler "Kiwi fruit and gooseberry", skim milk, cream, milk powder, stabilizers (wheaten flour, gelatin), colourant "Green apple", acidity regulator сіtric acid.
Nutritional value (per 100 g): fat 1 g, protein 0,9 g, carbohydrates 30,8 g of which sugar 28,1 g.
Energy value – 140 kcal/590 kJ.
Shelf life – 12 months at a temperature of - 18 °С.
Weight – 70 g.
Number of items in packaging unit – 60.