Our
products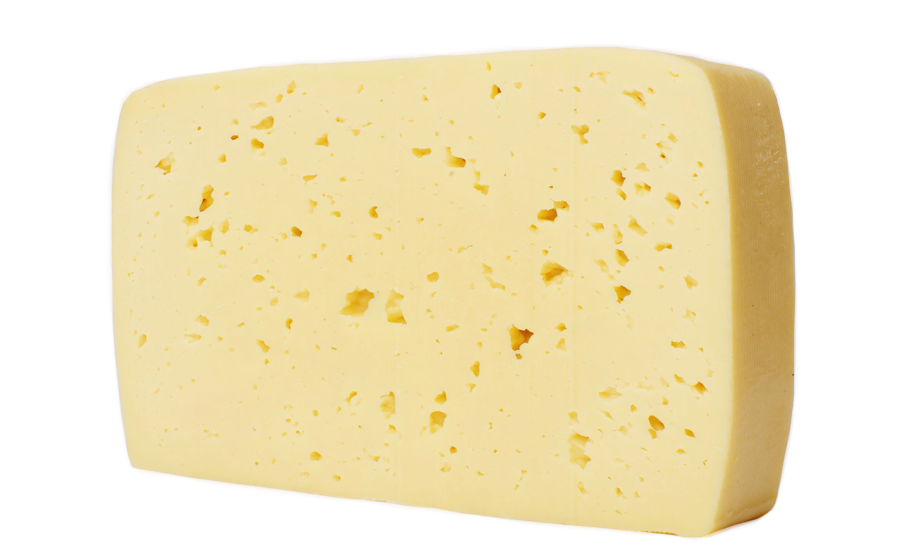 Rossiyski packaged
GOST 52972-2008Ingredients: pasteurized cow milk, salt , mesophilic lactic-acid microorganisms, milk-clotting enzyme of animal origin, calcium chloride.Nutritional value (per 100 g): fat 29 g, protein 23 g.Energy value – 362 kcal/1515,6 kJ.Fat in dry matter — 50%.Shelf life – 30 days at a temperature of 0–6 °С and relative humidity 80–85 %.

Rossiyski cheese is the most popular cheese in Russia. This semi-hard cheese produced from cow milk has rich, slightly sour, strong taste and aroma.
Rossiyski cheese ripens minimum tow month and gets its special lacelike texture with irregular holes during the process of ripening.
There are many ways of serving this cheese. You can use it as ingredient for sandwiches, salads and hot dishes with meat, fish, eggs, vegetables, mushrooms etc.
And surely you can serve it as it is. Rossiyski cheese goes well with light semi-dry and semi-sweet red wines.
Try Rossiyski cheese by "Dairy company Stavropolskiy"! Enjoy high quality traditional Russian cheese!