Our
products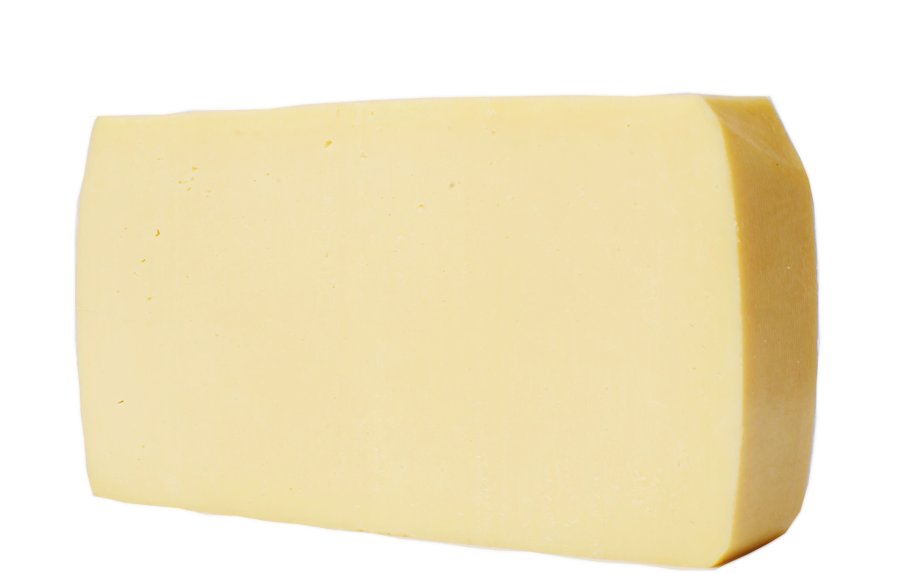 Dutch (Gollandski), blocks
GOST 52972-2008
Ingredients: pasteurized cow milk, mesophilic lactic-acid microorganisms, milk-clotting enzyme of animal origin, salt , calcium chloride.
Nutritional value (per 100 g): fat 26,8 g, protein 26 g.
Energy value – 353 kcal/1478 kJ.
Fat in dry matter — 45 %.
Shelf life – 30 days at a temperature of 0–6 °С and relative humidity 80–85 %.

Dutch or Gollandski cheese is popular in Russia for more than 150 years. Creators of this cheese were inspired by traditional Dutch Edam cheese. They improved technology of this cheese and started to produce the new type of Dutch cheese from cow milk.
Dutch cheese ripens minimum 45 days.
This cheese has slightly sour and spicy clean milk taste and aroma. The texture of Dutch cheese is waxen with or without holes which shape could be round, oval or irregular.
We recommend serving it with full body red wines and using it as an ingredient of sandwiches and salads.
Dutch cheese melts easily so, also, you can add it in different types of hot dishes.
Enjoy Dutch cheese a la russe!