Our
products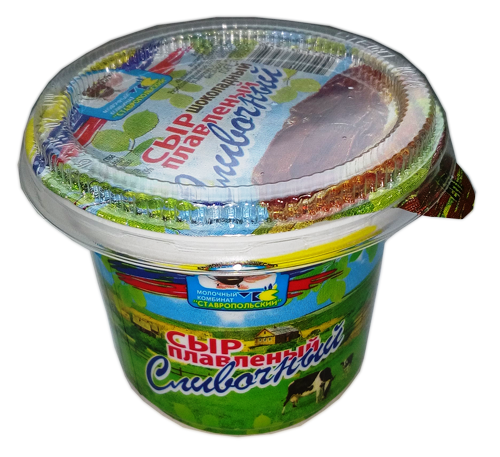 Chocolate creamy processed cheese
GOST 31690-2013
Ingredients: cheeses, sugar, butter, curd, cheese-melting salt (sodium phosphate), cocoa powder skimmed milk powder, preservative agents (nisin).
Nutritional value (per 100 g): fat 18,3 g, protein 10,7 g, carbohydrates 26,5 g of which sugar 25 g.
Energy value– 314 kcal/1313 kJ.
Shelf life – 60 days at a temperature of 0–6 °С and relative humidity 80–85 %.