Our
products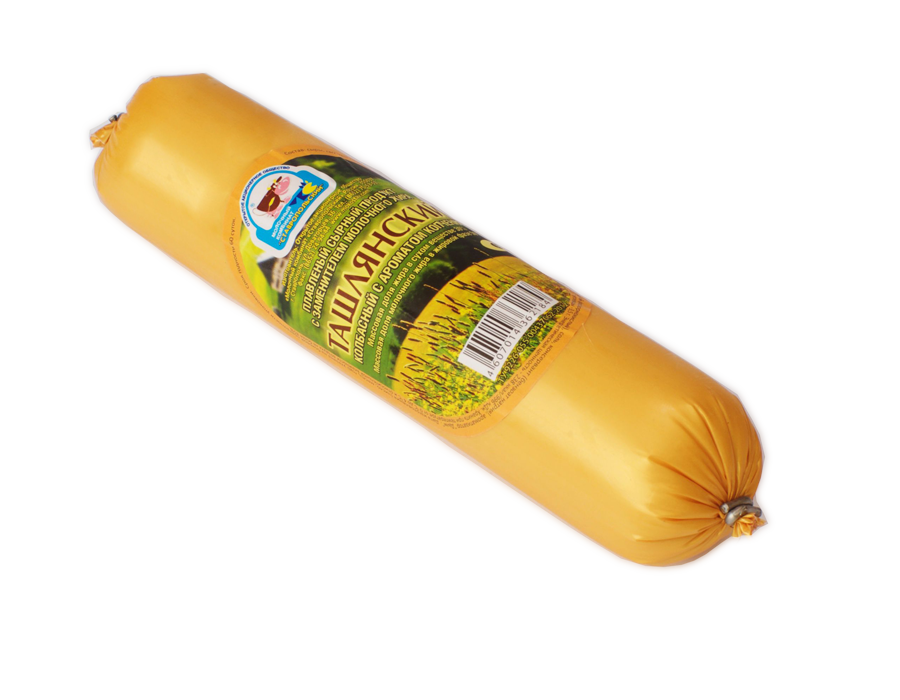 Sausage processed analogue cheese "Tashlyanski" with smoke aroma
TS 9226-055-00437062-2012
Ingredients: cheeses, analogue cheese, curd, butter, milk fat replacer, milk powder, cheese-melting salt (sodium phosphate), salt, preservative agent (potassium sorbate), flavouring agent "Smoke".
Nutritional value (per 100 g): fat 13,5 g of which milk fat 6,8 g, protein 2,7 g, carbohydrates 3,5 g.
Energy value – 238 kcal/996 kJ.
Fat in dry matter — 30%.
Shelf life – 60 days at a temperature of 0–6 °С and relative humidity maximum 85 %.
Weight – 100 г.