Our
products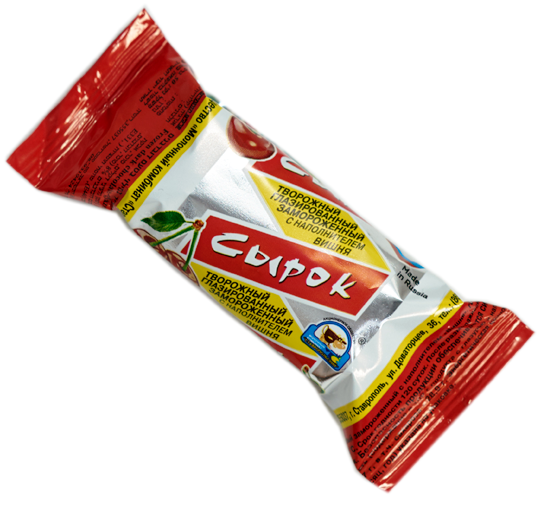 Chocolate glazed curd snack with cherry (frozen), fat content 23 %
GOST R 52790-2007
Ingredients: curd, sugar, glaze «Stavropolskaya» (vegetable fat, sugar, cacao powder, lecithin, vanillin), fruit filler «Cherry» (sugar, cherry, glucose- fructose syrup, stabilizers (maize starch, pectin), acidity regulators (sodium citrate, сіtric acid), colourant carmine), butter, vanillin.
Nutritional value (per 100 g): fat 26,5 g, protein 9,6 g, carbohydrates 29,7 g of which sugar 28,9 g.
Energy value – 396 kcal /1658 kJ.
Weight – 50 g.
Shelf life – 60 days at a temperature of - 18 °С.
Shelf life after defrostation – 5 days at a temperature of 4±2 °С.